Penilla IP, APC Technical Expertise
Software Technology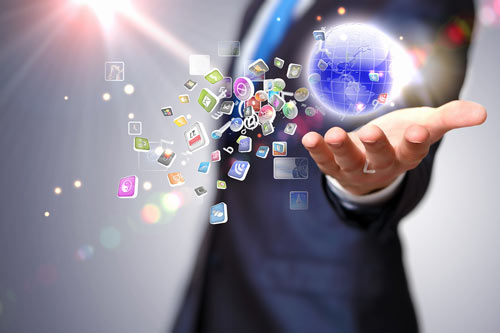 Our experience extends to a diversified array of software related technologies. In particular, the members of the firm have extensive experience in computer graphics, virtual reality, operating systems, electronic design automation (EDA) and object oriented programming. For example, in the field of computer graphics, we have prepared applications for antialiasing, texture mapping, lighting and shading, rasterization, and scan conversion. In addition, our software expertise encompasses Internet applications, computer peripheral interfaces, and user interfaces.
Computer Network Technologies
Our expertise extends to both software and hardware networking technology. On the hardware device side, the members of the firm have prepared numerous applications dealing with devices, such as, network interface cards (NICs), hubs, routers, servers, and related wiring techniques. On the software side, our expertise extends to Ethernet protocols and packet architectures, ATM based technologies, MPLS based technologies, OSI layer interface architectures, and related network management technology.
Electronic Circuitry
The firm members are well versed in both analog and digital circuits. For example, we have prepared numerous applications focused on improved circuit layouts and performance. Our expertise also covers a comprehensive understanding of gate level and logic level circuitry. Due to the increased automation of circuit design, our firm is also experienced in a number of human descriptive languages (HDL). Our electronic circuitry understanding also extends to programmable logic devices (PLDs), programmable memory devices, memory circuits, and other electrical circuits.
Semiconductor Fabrication
We have a long history in preparing patent applications in all areas of semiconductor fabrication. For example, our firm has prepared applications relating to new material compositions, impurity doping profiles, transistor source-drain optimization, chemical mechanical planarization (CMP) and related multi-layer semiconductor structures. Our expertise also extends to deposition techniques, metal sputtering techniques, photolithography techniques and associated optical proximity issues. In addition to fabrication, we have also prepared numerous applications relating to semiconductor packaging arrangements and methodologies.
Mechanical Devices
The firm has experience in mechanical devices and apparatus includes robotics, medical devices, and arcade games. We are also experienced in handling mechanical devices used in the making, handling, and processing of digital versatile discs, as well as magnetic disks used for data storage.
Database Technology
Members of our team have experience with database technologies. We have handled cases dealing with distributed database systems, database access and security issues, database synchronization, and database calls, interfaces and structures. We also have knowledge regarding database integration with software systems, including e-commerce and networked application database management.
Internet Technology
Penilla IP's attorneys possess detailed knowledge of Internet related technologies, including Internet software and hardware. On the software side, for example, we have extensive experience in client-server applications, distributed system applications, video conferencing applications and Internet security and protection. On the hardware side, we have prepared and prosecuted numerous applications relating to routers, switches, and distributed systems.
Computer Architecture
Our expertise extends to all levels of a computer's architecture. For instance, we have prepared applications relating to computer hardware, including, microprocessors, communication buses, memory devices, memory interface circuitry, digital signal processors (DSPs), controller chips, video graphics cards, SCSI host adapters, and redundant array of inexpensive disks (RAID) cards.
Computer Peripheral Devices
Computer peripheral devices fall within our range of technologies. We have prepared numerous applications relating to computer hard disk drives, removable drives, compact disc drives, compact disc recordable (CD-R) drives, compact disc rewritable (CD-RW) drives, human interface devices (HID) and digital video disc (DVD) drives. We also handle related interface/driver software, peripheral device electronics, and communication interface protocols for internal and external devices.
Semiconductor Equipment
Our expertise extends to semiconductor fabrication equipment used to make semiconductor devices. For example, we have prepared cases related to process chamber designs including the systems powering the process chambers, etch chambers, deposition chambers, process chemistry optimization, spin-coating devices, and associated process chamber electronics.