Attorney Profile
Moses H. Xie
Patent Agent
Direct Line: 408.774.6917
moses@penillaip.com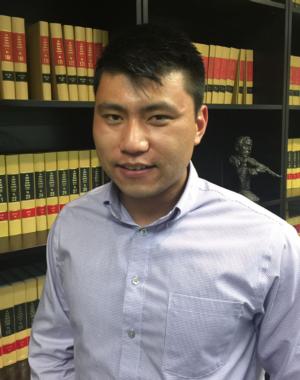 Specialty:
Patent Prosecution
Bio: Moses has experience prosecuting applications in a number of technology areas. Example areas include software related to gaming technologies, online applications, social media technologies, mechanical devices, video processing, and other areas. Moses also has experience conducting patentability searches and prior art analysis.
Before entering the patent field, Moses was involved in scientific research and development, and is also an author of several technical publications.
Xie M, Blackman B, Scheitrum C, Mika D, Blanchard E, Lei T, Conti M, Richter W. The UCRs mediate homo-and hetero-oligomerization of PDE4. Biochemical Journal. 2014.
Xie M, Rich TC, Scheitrum C, Conti M, Richter W. Inactivation of MRPs disrupts both cellular extrusion and intracellular degradation of cAMP. Molecular Pharmacology. 2011.
Richter W, Xie M, Scheitrum C, Krall J, Movsesian MA, Conti M. Conserved expression and functions of PDE4 in rodent and human heart. Basic Research in Cardiology. 2011.
Education: Bachelor of Arts in Biochemistry, CORNELL UNIVERSITY
Admitted: Licensed before the United States Patent Office.