Attorney Profile
Jayanthi Minsandram
Patent Agent
Direct Line: 408-774-6905
jayanthi@penillaip.com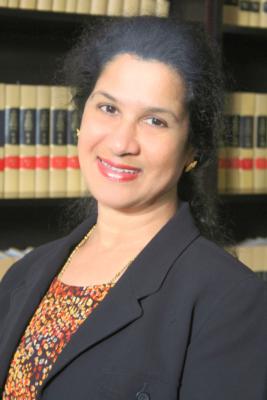 Specialty:
Patent Prosecution; Software, computer systems, and bio-engineering.
Bio: Jayanthi ("Jay") has prepared and managed patent portfolios for a number of startup companies in the Silicon Valley over the years. In practice, Jay has prepared applications related to computer software, Internet related technologies, gaming, and medical devices.
Prior to focusing on patent law, Jay spent several years architecting and coding software for major software corporations. Jay is experienced handling cases before the USPTO and foreign jurisdictions.
Education: Jayanthi earned a B.S. in Science from Bangalore University, India, and an M.S. in Information Technology from Northeastern University.
Admitted: Jayanthi is registered to practice before the U.S. Patent and Trademark Office.