Attorney Profile
Nish Patel
Patent Attorney
Direct Line: 408-774-6911
[email protected]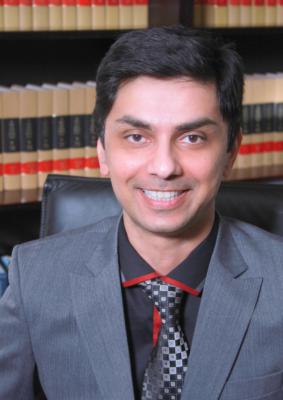 Specialty:
Patent Prosecution
Bio: Nish has over 15 years of experience writing and prosecuting patents before the USPTO and foreign jurisdictions. Nish's practice is primarily centered on prosecuting cases related to software technologies, Internet technologies, social networking applications, game technologies, medical devices, field programmable gate arrays, programmable logic devices, memory arrays, and semiconductor equipment technologies. Nish has experience prosecuting and managing large families of patent applications and expediting prosecution via Examiner interviews. Nish keeps up with the current case law and applies the case law in drafting claims so clients have better protection when a patent is litigated.
Nish also renders opinions on validity and patentability and has extensive experience handling strategic portfolios for startups and Fortune 500 companies.
Education: J.D. from Arizona State University B.S.E in Electrical Engineering from Arizona State University, summa cum laude, ranked first in graduating class.
Admitted: Mr. Patel is a member of the State Bar of Georgia and registered to practice before the U.S. Patent and Trademark Office.